IntegraSys and PlanningIT Announce Strategic Partnership
Back to Press Releases
SAN DIEGO, California, USA ?June 1, 2009 ?I S Software Systems, Inc. d.b.a. IntegraSys (www.orsuite.com), a world leader in application software for perioperative information management, and PlanningIT (www.planningit.nl), a leading provider of enterprise-wide software for personnel planning, today announced a key marketing and support alliance designed to leverage their mutual products for both existing and new hospital clients.
The IntegraSys suite of products, ORSuite?/sup>, is the preferred applications for managing all aspects of operating room departments, including resource management and capture of sensitive, mission critical information for the purpose of creating an electronic perioperative record.
Two of the Netherland's most prominent hospitals, Medisch Spectrum Twente in Enschede and Medisch Centrum Alkmaar, use ORSuite?/sup> to gain efficiencies as well as to improve productivity in their operating room departments. The use of advanced algorithms and work flow driven screen configurations allow for sophisticated yet user-friendly solutions.
PlanningIT's flagship product 'SP-EXPERT' is an enterprise-wide personnel planning application providing real-time staffing solutions for each hospital department, including the operating room.
The partnership offers significant synergy between the two products, with SP-EXPERT utilized for the staffing needs of all hospital departments, while ORSuite?/sup> offers planning and management of all resources associated with the operating room department.
Rob de Vos, PlanningIT chief executive comments, "We are always looking to add value to the solutions that we provide to our clients and are therefore very excited to be partnering with IntegraSys. We believe this will add exceptional value to our respective clients and have already received positive feedback from mutual clients regarding the partnership."
Tom Hickman, CEO for IntegraSys adds "IntegraSys is delighted with the opportunity to work with PlanningIT. PlanningIT has a proven reputation for providing a single source personnel planning solution with a growing customer base in Europe, and we look forward to complementing this with our comprehensive solution for secure electronic perioperative information management."
About PlanningIT BV
<![if !vml]>

<![endif]>
PlanningIT BV is a market leader in software solutions for personnel planning. Its flagship product, SP-EXPERT, is an enterprise-wide personnel planning solution capable of satisfying every staffing need. Since its initial release in 2000, PlanningIT has introduced 10 major versions of SP-EXPERT, resulting in a robust product built on proven technologies. SP-EXPERT is used by 20 hospitals, and by over 90 other clients, making it one of the Netherlands most popular personnel planning tools. PlanningIT has its office in HOUTEN, the Netherlands.
For more information about PlanningIT and its products and services in the Netherlands, call 030-6927163 or visit the Web site at www.planningIT.nl.
<![if !vml]>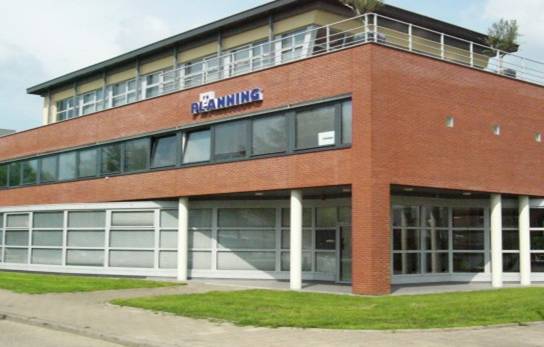 <![endif]>
About IntegraSys
IntegraSys was established in 1997 as a California Corporation, I S Software Systems, Inc., that leads the way in developing mission-critical information management software.
Their primary business is the development and employment of software applications that provide information management for operating room departments of hospitals, including the creation of an electronic perioperative record.
For more information about IntegraSys and its products and services in the United States, call (865) 622-7432 or visit the Web site at www.orsuite.com.
Press Contacts